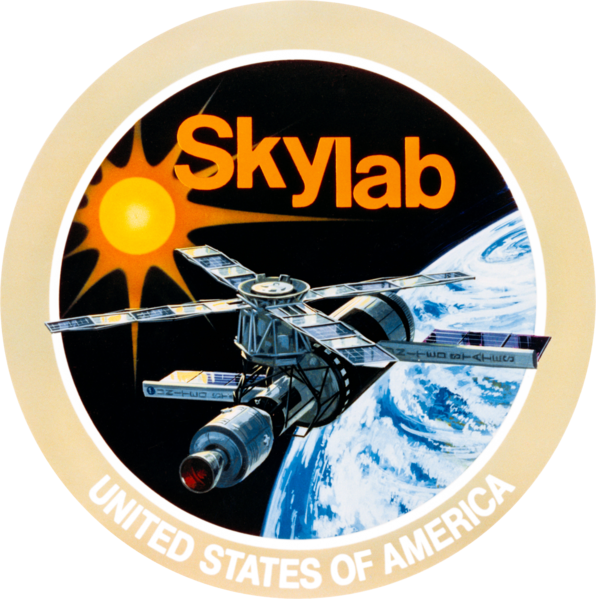 2018 Economic Themes: Machines, Bitcoins, Space and Technology.
2018 Economic Themes: Machines, Bitcoins, Space and Technology.
Dear Friends,
We trust you've had a wonderful holiday season and a good start to the New Year.
As we dig ourselves out from one of the first winter storms and a biting cold front, we have been considering the year ahead and what it may bring for investors. 2017 ended with a remarkable rally in December. This was fueled by the passage of a tax bill that generally favors investors and corporations. Though this tax-bill may have provided some short-term boost to the markets, we believe it's long term impact will be quite mixed. The bill is estimated to create an unfunded deficit of approximately $1.5 Trillion. This amount of deficit spending would generally give rise to fears of inflation, which seem to have been largely ignored. We are also skeptical about the claim that the bill simplifies the tax code significantly. It is true that a larger proportion of individual filers will now claim the standard deduction, but there are several other complexities introduced by the bill for both individual and business filers which will be argued over by tax accountants for years.
In many other countries, the tax authorities prepare a return/statement at the end of the year for tax-filers which can then be contested/corrected. No such mechanism for low/middle-income Americans is anticipated in this bill. We are also skeptical about claims that the corporate tax cuts embedded in this bill will spur investment or boost anemic wage growth. Corporations are already holding record cash reserves, and wage growth in the US has been slow for decades, largely due to the legislature's failure to increase the minimum wage. As such, we believe the tax bill will have a limited impact on medium-term prospects. Given our view on the 2018 mid-terms, there is a good chance many provisions will be reversed within a year.
A list of the top 10 economic themes we expect to see this year follows. A graded ranking of our themes from last year is also available.
Regards,
Subir Grewal, CFA, CFP                   Louis Berger
---
2018 Economic Themes: Machines, Bitcoins, Space and Technology.
Slow But Steady Rate Rise.  The Fed has signaled no intention to halt its program of bond sales and interest rate hikes. Over $400 billion worth of the Fed's Treasury bond holdings will come due in 2018. The normalization program announced in 2015 suggests the Fed will not reinvest most of the principal. Many billions in principal repayments on the Fed's MBS (mortgage-backed securities) holdings will also not be reinvested. In aggregate, we expect the Fed's normalization actions will withdraw $300-$400 Billion from money supply in 2018. We expect the Fed to maintain the normalization plan and continue tightening rates in 2018 with the Fed Funds rate ending the year in the 2%-2.5% range. Both these actions will place additional pressure on stocks.
Year of the Donkey.  We expect the mid-year election of 2018 to mark a sharp reversal for Republicans, who currently control all three branches of federal government. We expect the Democratic party to win a majority in the House of Representatives and we suspect there is a real possibility (40%) they will take the Senate as well. Such a result would stall or reverse the Trump administration's legislative agenda. We expect congressional investigations of the administration to intensify as a result.
The Bull Runs Out of Steam.  We expect 2018 to be a difficult year for equities markets given the extremely high levels attained over the past two years. Margin debt is now at all time highs, at 1.6 times the peak reached in 2007. We have been advising caution for the past few years while the market has continued to rise. However, we see no reason to change our short/medium term forecast given stretched valuations and the age of this bull market (now entering its 9th year).
Rise of the Machines.  2017 saw various automation/AI technologies gain a firm foothold among consumers. Siri, Alexa, Google Home and several voice activated car-technologies have become second nature to millions of people. We believe this trend will continue in 2018 and we will see the initial emergence of voice-activated AI/automation being married with robots/machinery. This has already begun in cars, but we expect intelligent home devices to begin controlling autonomous vacuum cleaners, window washing drones and other small devices. As we did in 2017, we expect AI/Automation stocks to outperform consumer discretionary stocks.
International Beats Domestic.  We expect international stocks, especially European markets, to outperform the US in 2018. Emerging market fundamentals remain broadly positive, and we expect these markets to perform reasonably well while we are expecting a negative year in the US.
Bitcoin Bust.  2017 saw immense interest in crypto-currencies, particularly Bitcoin. Prices were driven up by sky-high demand and fixed supply (the total amount of Bitcoins in circulation increases only by a very small percentage each year). The sharp rise was partially fueled by speculation around new ETFs that seek to track Bitcoin prices and open up the market to more traditional investors. We believe some of the technologies embedded in Bitcoin, especially the peer-to-peer transactions and public ledger/blockchain, are innovative and do have a future. That said, Bitcoin prices themselves are in a speculative bubble which we expect will reset in 2018.
Renewables Redux.  2017 saw renewable energy YieldCos outperform conventional fossil-fuel based electric utilities. We expect this trend to continue through 2018 as YieldCos will benefit from robust demand for renewably sourced electricity (by both the public and private sectors), increased efficiency from solar and wind power, newer fleets that require less maintenance and a smaller scale that allow them to operate more nimbly compared to their conventional peers.
Organics Go Mainstream.  Organic food products are the fastest growing segment of the US food industry. Sales have increased by high single digits in recent years while the overall food market has remained stagnant. Though some of the major food behemoths have launched their own organic food lines or acquired smaller start-ups, they continue to play catch-up in this arena. We think organic food stocks will outperform conventional food stocks this year.
New Dawn of Space Race.  2018 will see a number of commercial space ventures mark milestones, including manned-flight into low-earth orbit and potentially a lunar orbital space tourism mission. As commercial space missions become routine and the prospect of mining asteroids and the moon becomes a reality, we expect a secular rethinking of the prospects for natural resource mining enterprises that are earth-bound. The trend itself will take a couple of decades to reach fruition, but we expect earth-side mining for certain materials to decline over time in favor of extraction in space. We realize this sounds far-fetched, but technological changes over 20 year cycles can be immense (for example, compare internet ubiquity with where we were in 1997). The technology to permit the creation of largely automated mines on the moon or an asteroid are largely available today.
Net Neutrality Fallout.  Though the revision of net neutrality rules was overshadowed by the tax bill negotiations, it was a landmark change. We expect to see tangible impact to the way consumers experience the internet as a result of the FCC's contentious decision to remove net neutrality.  This reversal tilts the playing field towards telecommunications companies and away from content providers. We expect telecommunications firms will seek to exploit the ability to meter bandwidth and extract rents from content providers. ISPs will start to create fast lanes and we may see some of the large content firms seek to create their own networks. Telecommunications firms have risen in the past month as a result of this ruling, but we believe the medium and longer term prognosis is less rosy, with the prospect of new entrants and even more consumer dissatisfaction.