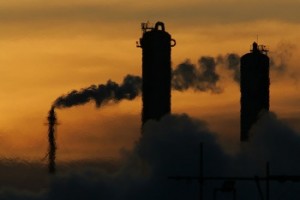 A number of our clients seek to maximize both the financial return and social good of their investment portfolios.
Whether your focus is on environmental causes, human rights issues, fair trade practices or corporate governance, we can work with you to include these factors into the investment process.
In addition to individual portfolios, we also offer 401K plans for businesses that include socially-responsible investment options.
STRATEGIES
We use two strategies to incorporate socially responsibility into the investment process:
Screening: Screening is the practice of either including or excluding certain types of investments from your portfolio based on social or environmental criteria.  There are two types of screens: positive and negative.  Positive screening seeks to identify profitable companies with strong environmental, human rights and/or fair labor track records — companies that are viewed as making positive contributions to society (an example would be a company engaged in solar power).  Negative screening seeks to avoid companies whose products and business practices are viewed as detrimental to individuals, communities or the environment (an example would be a weapons manufacturer).
Shareholder Advocacy: With shareholder advocacy, investors take a proactive role to shape the corporate governance policies of the companies in which they are invested.  Shareholder advocates may seek companies with poor social, environmental or corporate governance track records and actively engage the company's management to improve its practices.  This is often accomplished through proxy voting or filing shareholder resolutions addressing topics such as: environmental protection, climate change, gender/racial discrimination and human rights issues.  We believe that shareholder advocacy is most effective when employed through a socially responsible mutual fund which has a proven track record of addressing the causes that are most important to you.
We are proud to have been selected as a Green America Approved Business.
IMPLEMENTATION
We start by having an in-depth discussion with you to determine which companies or industries you would like to include or exclude from your portfolio.
Next, we run a comprehensive diagnostic of your current holdings to determine where you are invested. This is often an eye-opening experience for many mutual fund investors who might not have previously realized where their funds are invested.
Finally, we will present an investment proposal that will not only address your investment needs, but also align your portfolio with your values.